Signpost India to start bicycle share service "I Love Cycling" as convenience mobility in Thane from April end, Customers to get free rides for first 30 minutes on every trip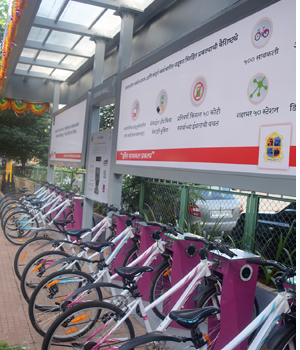 City of Lakes or a Mumbai suburb - Thane, will be the first city to get a bicycle sharing service by April end.

Signpost India, a leading out-of-home advertising company plans to start a bicycle leasing service in Thane, by end of April. The company has already started test runs in parts of the city in partnership with the Municipal authority, and is excited about the response it has received over the last few months.

The company plans to put up 500 GPS enabled bicycles at 50 docking stations across various locations in the city. These can be hired by customers for shorter trips as an alternative to auto rickshaw or bus transport. The docking stations will cover the service roads, highways, transit points, educational hubs, shopping and entertainment zones. It is designed for quick trips with convenience in mind, and it's a fun and affordable way to get around town. Read more
Shripad Ashtekar, managing partner of Signpost said, "We realised that young people, especially students and office goers find it extremely difficult to get vehicles on time and as per their convenience for shorter distances of 2-5 km. People have to shell out a lot of money in autos and on taxis. This service would provide people the convenience of getting a clean and healthy transport for transit facilities like going to nearby school, bus or railway stations and similarly to return back."

"We have started the test run in some of the locations and the response has been extremely good. We plan to formally launch the service by April end," Ashtekar said. "Based on feedback we will look at replicating the services in other parts of Mumbai as well," he added.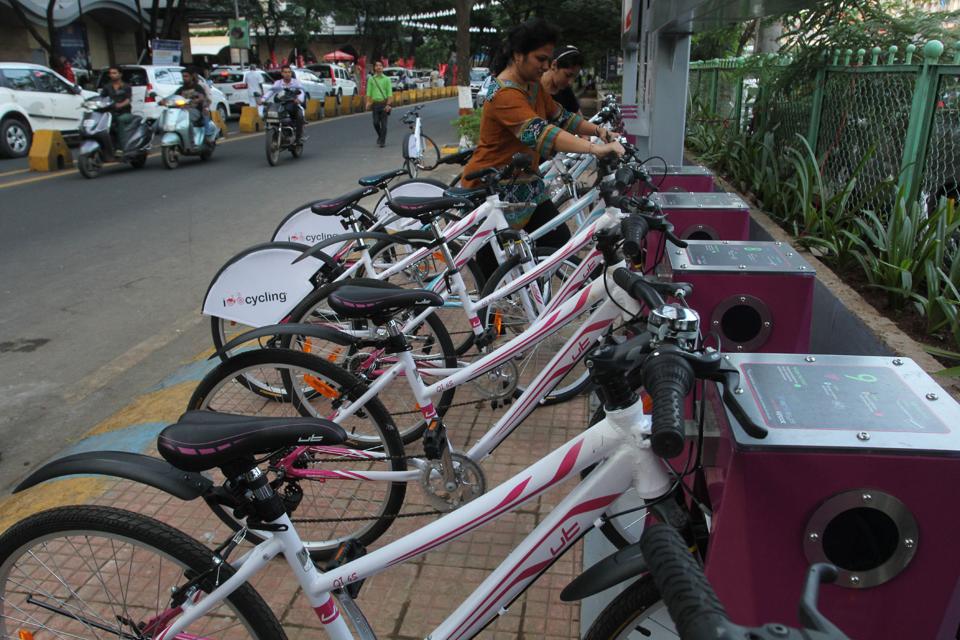 When asked about his plans to secure the bicycles from getting tampered or stolen, Ashtekar expressed confidence in the people of the city, as he believes there are very few people who are nuisance creators, while majority is always law abiding. Apart from that, the company will fit all bicycles with GPS devices that can be tracked through a centrally located monitoring system.


"There will also be insurance coverage for the bicycle as well as the rider," Ashtekar said.

Registration is simple and can be done with ID proofs. Best deals will be offered online for day pass, three-month pass as well as on annual subscription basis. A corporate membership drive would also be launched soon for group subscription benefits, an option of gift card would also be available in market as a gesture to capture fun and health elements on special occasions such as birthdays, anniversaries.

The members can take a cycle from a nearest docking station through an online app or a smart card called 'I Love Cycling', and they can take as many rides as they want throughout the year, and the first 30 minutes of each ride will be complimentary in each plan.

Come April, the company in partnership with Thane Municipal Corporation will hope to turn an interesting experiment of urban bike share into a crucial component of city transit network.
- TradeBriefs Bureau -