Trends in the socks industry include sports, health and fashion! Organized players making inroads!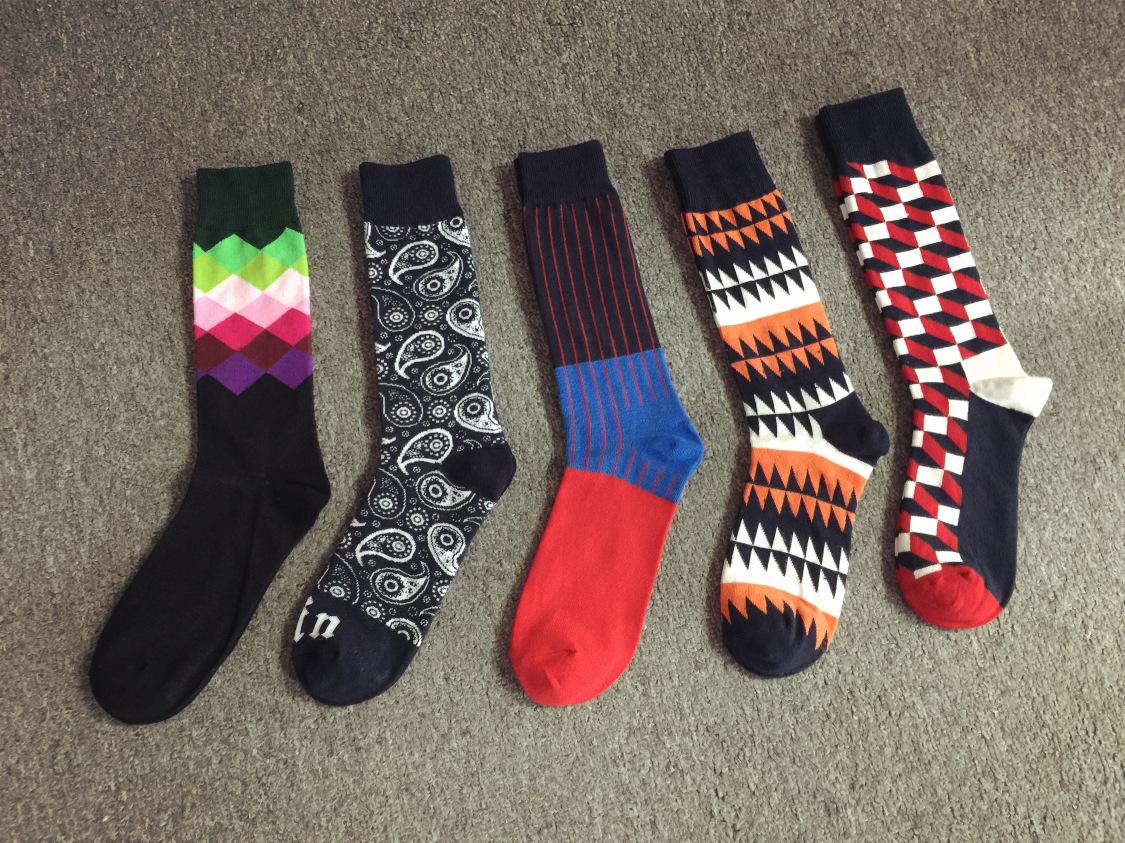 With Indian consumers becoming increasingly aware about feet hygiene and comfort factors, the organised sector in the socks industry is increasingly eating into the unorganized sector's kitty. At present, the organised sector constitutes nearly 15 per cent of the socks business in India while the remaining 85 per cent is unorganized. The socks market in India is estimated to be Rs 5000 crore at present (90 crore pairs in volume). Interestingly, responding to the demands of these new age consumers, branded socks players are coming up with wellness-oriented socks like anti bacterial socks, health socks, anti-diabetic socks and so on. Read more:
For Bonjour, the first Indian multinational socks brand, for instance, sports and wellness category (Health socks and Diabetic socks) are the most promising products, said Raj Kumar Jain, managing director, Bonjour Group.

Talking about the most significant trends in the socks market, Jain said, "People are becoming more aware of the good comfortable, non itching, good looking socks. And as a result of this, we have recently introduced two different ranges of socks, which are branded as Bonjour Fantasy Socks and Bonjour WOW socks. Bonjour Fantasy socks are ankle length socks meant exclusively for women, who wish to keep vibrancy in their attire. These anti bacterial socks are filled with different vibrant color patterns, whereas WOW socks are youth centric unisex socks. The special thing in these socks is that we have given different type of quotes in these socks with very bright colours. These full length socks are made for college going youngsters who wish to make a style statement though their socks. Like this, we are going to introduce various other types of socks as well."

Lord Walker, another popular socks brand, offers a standout range of antibacterial treatment in sports socks for day long freshness. The brand also offers a range of bamboo and health socks, with the latter offering comfort to people suffering from diabetes and obesity. Mind you that bamboo socks are sweat absorbent and UV protectant. It also protects from skin cancer.

Mustang Socks and Accessories, a leading socks brands in India, offers from its stable diabetic and trekker socks that are led by consumer preferences, tastes and needs.

All these innovative modern socks range from fashion-focused leg wear accessories to products that aim at curing or improving health problems. As with other fashion products, socks manufacturers are continually striving to innovate and come up with products that are relevant to contemporary times.

Market analysts point out that while calf length and ankle length socks enjoy regular and constant demand, a whole new slew of modern additions like bamboo socks, mercerised cotton socks, health socks, no show socks, have flooded the markets today. Happy Socks is the other example, which has created light compression, arch support, cushioned sole athletic socks, that are used for sports and gym purposes.

Balenzia, another leading socks brands offers a somewhat interesting and different example of innovation. Its best selling SKU is the premium mercerised cotton loafer socks. And then it also has a collection of Superhero Socks for socks lovers. The company has teamed up with Turner International Pvt. Ltd. to introduce the "Justice League" collection for superhero enthusiasts/sockaholics. The collection features vibrant colours and designs for men, women and kids, that are inspired by the Justice League graphic novel bandwagon including Superman, Batman, Flash, Green Lantern, Wonder Woman.

Quite significantly, such innovations and entry into health and wellness segment are areas where organised sector or branded sector players are clearly getting the better off the unorganized sector players.

The organised sector is growing more rapidly due to organised retail stores. The online/ecommerce business is also giving extra mileage to organised sector. Besides, high street market, is somehow able to retain its business thanks to the huge demand, said Jain of Bonjour Group. Bonjour reaches out to domestic consumers through 7000 retail outlets which are catered to by 120 distributors. Then there is a team of qualified and well trained marketing executives, which helps in reaching out to every individual dealer for personalised services.

Interestingly, the distribution channels for socks have traditionally been the same as that of innerwear. Nearly 80 per cent of the sale is through hosiery shops and MBO, the balance is through LFS/EBO/ and online.

While brick and mortar stores still control majority of the industry, most of the branded players are focusing extensively on building a significant presence online. And that's paying off as well.
- Debhota Mukherjee (TradeBriefs Bureau) -