Budget 2018 'positive' for power sector though fails to address safeguard duties on solar panels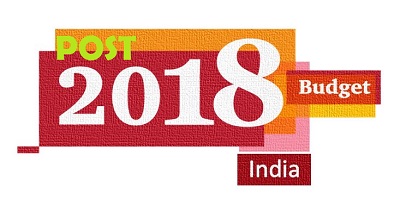 Although there has not been enough for the power sector in terms of what was proposed and what the Union Finance Minister has actually offered in the Budget 2018, the industry has taken it positively. The general perception is the thrust towards ensuring electricity access to all rural households, under Saubhagya and Deen Dayal Upadhyaya Gram Jyoti Yojna, is likely to provide a boost to energy demand, apart from improving the quality of life for rural households.

Further, the mechanism proposed to buy surplus solar energy from solar pumps by the distribution utilities as well as push for deployment of solar energy under smart city programme would facilitate solar capacity addition, given the improved tariff competitiveness of solar energy.

However, the uncertainty over imposition of duties, import duty / safeguard duty / anti-dumping duty including timelines and quantum thereof continues for the solar energy sector. Read more:
Sabyasachi Majumdar, Sr. VP, Group Head-Corporate Ratings at ICRA said, "The measures proposed to facilitate the access to bond market for meeting 25% of debt needs by large corporates will allow the entities in power & renewables to diversify the funding sources at cost competitive rate, given the highly capital intensive nature of sector and large funding requirements."

The government has reduced the tax rate to 25% for entities with turnover of Rs 250 crores which is seen as a big positive for renewable independent power producers. "Majority of these power producers have capacities of less than 200 MW and thus revenues within the prescribed limit," said Majumdar.

However, there are some who believe that budget has not given enough importance to the renewable sector and also to the power sector as a whole.

Animesh Damani, Partner, Artha Energy Resources, an investment banker for the renewable sector, said, "This budget has not given importance to the renewable energy sector. While providing free electricity connections to four crore poor households is beneficial to increase demand of electricity, there has not been anything else provided to the sector. The lingering issue of safeguard and customs duty on imported solar panels is still unresolved. Wind has not even been highlighted in the budget."

Damani further added, "The only focus has been on the 20,000 MW solar addition on utility scale which will largely benefit the large players. Industrial and residential consumers, and small IPP's have been ignored. Overall, the budget has left the renewable sector untouched. We now turn to the power minister in hope to see some policy action towards deregulation of the distribution and transmission of electricity as well as rationalization of additional levies."

Anil Sardana, CEO & MD of Tata Power said, there have been two important announcements with regards to solar power generation in the budget speech. The first is to strengthen the network of solar based pumps and the associated one is for state-based distribution companies to buy surplus solar-power generated by farmers and other rural consumers. The solar sector is already shaping and is the disruptor in India's power sector and this will give it the reach it deserves. The other prominent announcement is with regards to strengthening of the Pradhan Mantri Saubhagya Yojana by confirming Rs 16,000 crore investments to facilitate 4 crore families with free connections as they have not been beneficiary of power as yet. This scheme is focused at providing power to all. A prominent announcement for the thermal power generation is about strengthening of coal to power plants by committing additional rakes.

"The focus of the government on rural, urban, transport, and defense infrastructure has been emphasised in the budget. We are sure that these proactive and positive announcements will automatically create demand for the power sector market and help further reform the sector," Sardana said.

Manish Aggarwal, Partner, Head- Corporate Finance - M&A, Debt Advisory – Infrastructure, Head – Energy and Natural Resources at KPMG in India, said, reiteration of commitment under 'Saubhagya' scheme to electrify 40 million households and facilitation of farmers to set up distributed solar projects holds a greater promise for the currently unserved energy consumers.

"These schemes hold a potential to enhance energy demand greatly and thus may help bring the stranded capacity on-line. Access to financial markets for energy sector companies is likely to be kick-started by facilitating investment by long term savings based institutional investors through measures announced for kick starting the bond markets in India. Smaller companies particularly in distributed energy space with turnover below Rs 250 crore will benefit by a lower tax rate. Mention of CPSE InvITs in Budget increases the hopes of power sector PSUs being able to access market to raise equity capital in an innovative manner."
- TradeBriefs Bureau -