---
Blog

Sree Vijaykumar
From the Editor's Desk
55% of product searches online in the US start on Amazon. Only 28% of searches start on Google. This is a startling fact, considering the dominance of Google as a search engine. So, consumers are so comfortable with Amazon, they trust most products will not only be available on Amazon, but also reasonably priced and delivered as quickly as possible, with information such as reviews and product descriptions to help with the purchase decision. For these customers, there is no need to compare with other sites. While many argue that Indians are very price sensitive and don't mind spending time comparing, it is possible that one or two ecommerce retailers develop similar brand loyalty in the Indian market as well.

Advertisers of the day
Transjovan Capital (Board Advisory): : Where will your Company be in the next 5 years?
BPGDM 2016: The Best of Global Digital Marketing Conference - 18th Oct @ Hilton Mumbai (Exclusive offer for TradeBriefs subscribers)

Our advertisers help fund the daily operations of TradeBriefs. We request you to accept our promotional emails (B2B Decision-Makers, B2C Decision-Makers, TradeBriefs Premium).
Retail
Retail
Why you need to visit the Hermes New Delhi flagship
Luxury is to be celebrated as much as it is to be enjoyed from the confines of your own home. At Hermès' sprawling new store located in the tony neighbourhood of Lutyens Delhi, you may never want to leave.
Retail
Snowman Logistics, IKEA tie up to manage in-store restaurants' back-end
Snowman Logistics, IKEA tie up to manage in-store restaurants' back-endfnbnews.comSnowman Logistics Limited, India's leading integrated temperature-controlled logistics service provider, has partnered with Swedish home furnishings retailer IKEA to manage the back-end of their in-store restaurants business in India. The former will ...articles »
Retail
Retail
Retail
Retail
Retail
Retail
Retail
Retail
Retail
Retail
Myntra's road to profits
The fashion etailer is betting on its private brands business, led by denim and casual wear line Roadster, to go from red to black
Retail
Retail
Retail
Micromax partners BSNL to launch 4G phone for ₹2200
In the Indian telecom industry, the "disruptive" entry of Reliance Jio is a great momentum behind the new-age telecom price war. Reliance Jio created a small wave in the telecom market by introducing its highly affordable voice and data-centric combo plans. Reliance Jio has changed the entire telecom industry with its affordable tariff plans and forced the other telecom giants to reduce their data and calling rates.
Retail
Retail
Amazon leases 450000 sq ft office space in Chennai
Amazon leases 450,000 sq ft office space in Chennai ... Amazon India has taken up more office space than rival Flipkart. ... The company occupies 3.1 mn sq ft of office space in India, more than four times the 700,000 sq ft that .
Retail
Software
Software
Software
Software
Software
TCS bags Rs 40 cr deal to move files electronically in Odisha
Leading IT services provider Tata Consultancy Services (TCS) has bagged a contract in Odisha to implement the Odisha Secretariat Workflow Automation System (OSWAS) recently for cutting down on cumbersome paper work. The contract is values"OSWAS has
Software
Software
Software
Software
Software
Infosys to announce Q2 results on Oct 24
BENGALURU, India, Oct. 17, 2017 /CNW/ - Infosys Limited (NSE, BSE, NYSE: INFY), a global leader in consulting, technology, outsourcing and next-generation s...
Software
Software
HP to use online software RONET in upcoming polls
Himachal Pradesh will be the first state to use Election Commission of India's new application- Returning Officer NET (RONET), an online decision support system, in the upcoming General Assembly election.
Ecommerce
Ecommerce
Ecommerce
Ecommerce
Xiaomi and others invest $8M in microlending platform KrazyBee
Woman killed in accidentThe TribuneThe next morning, he found that several mobile handsets of different companies and Rs 7,000 in cash were stolen from his shop. The Division No. 4 police have booked unidentified persons under Sections 457 (house trespass) and 380 (theft) of the Indian ...
Ecommerce
Ecommerce
Ecommerce
Ecommerce
Social media users in India are happy sharing their personal data on social media platforms
Firstpost

FirstpostThe findings showed that for the most part, consumers in India have not yet realised the trade-offs intrinsic to a connected lifestyle that have caused other countries to become more cynical about the way companies are using the personal information ... articles
Ecommerce
HR
HR
HR
HR
HR
WorldSkills CEO calls India to hold skill competitions
India must follow the example of countries like Russia and China by holding skill competitions, starting at school level, to realise its rich demographic dividend and boost vocational education, WorldSkills International CEO David Hoey said today. The chief executive of WorldSkills, which promotes skill development globally, believes that India's huge youth population is a challenge as well as an opportunity. "India has to clearly have a united, non-bureaucratic, non-political strategy that commits the country to skills development," he told 
HR
HR
HR
HR
HR
Great Lakes Institute of Management, Gurgaon hosts Sapience 2017 HR Conclave
New Delhi : Great Lakes Institute of Management, Gurgaon, a premier B-school in the country, hosted SAPIENCE 2017 HR Conclave at its campus in Manesar. The Conclave was graced by the presence of Mr Pramod Sadarjoshi, Senior Director-HCM & Transformation, Asia-Pacific, ORACLE as the keynote speaker. The theme of the HR Conclave was "The future …
HR
For Indian companies, old is gold in corner office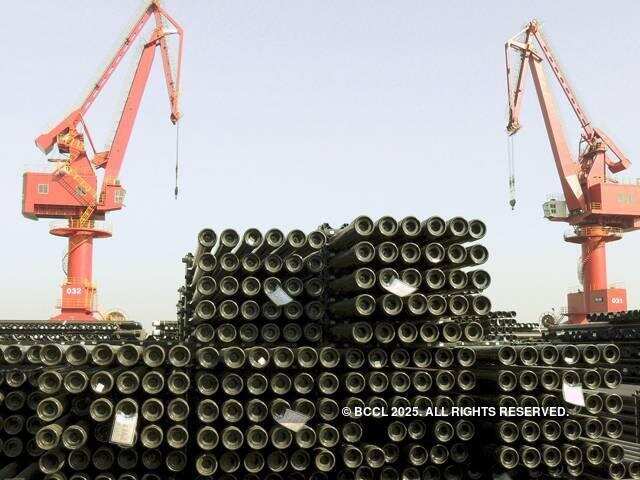 In a survey of 150 leading companies conducted by global executive search firm EMA Partners, findings of which were shared exclusively with TOI, a majority — 65% of professional CEOs — are in the age group of 51-60 years, indicating that the profile of top management is ageing.
HR
HR
HR
Life
How I became an entrepreneur at 66 | Paul Tasner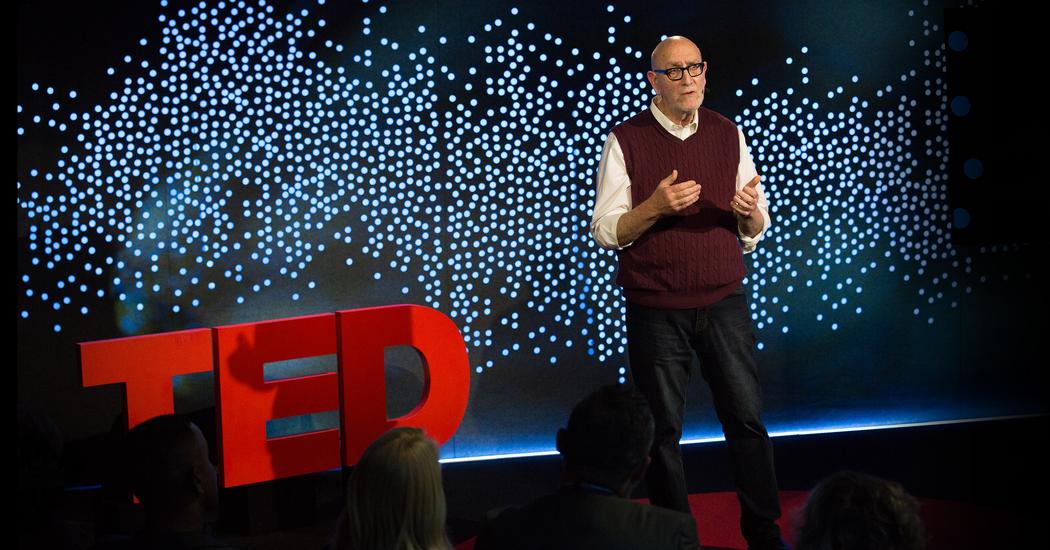 It's never too late to reinvent yourself. Take it from Paul Tasner -- after working continuously for other people for 40 years, he founded his own start-up at age 66, pairing his idea for a business with his experience and passion. And he's not alone. As he shares in this short, funny and inspirational talk, seniors are increasingly indulging their entrepreneurial instincts -- and seeing great success.
Life
The end of oversharing
The early 2000s were the era of user-generated content. Companies like Associated Content and Shareasale rewarded content producers richly - one friend of..
Life
Life
Life
Life
Life
Life
TradeBriefs Publications are read by over 10,00,000 Industry Executives
About Us
|
Advertise
Privacy Policy
You are receiving this mail because of your subscription with TradeBriefs.
Our mailing address is GF 25/39, West Patel Nagar, New Delhi 110008, India