---
Blog

Sree Vijaykumar
From the Editor's Desk
55% of product searches online in the US start on Amazon. Only 28% of searches start on Google. This is a startling fact, considering the dominance of Google as a search engine. So, consumers are so comfortable with Amazon, they trust most products will not only be available on Amazon, but also reasonably priced and delivered as quickly as possible, with information such as reviews and product descriptions to help with the purchase decision. For these customers, there is no need to compare with other sites. While many argue that Indians are very price sensitive and don't mind spending time comparing, it is possible that one or two ecommerce retailers develop similar brand loyalty in the Indian market as well.

Advertisers of the day
Transjovan Capital (Board Advisory): : Where will your Company be in the next 5 years?
BPGDM 2016: The Best of Global Digital Marketing Conference - 18th Oct @ Hilton Mumbai (Exclusive offer for TradeBriefs subscribers)

Our advertisers help fund the daily operations of TradeBriefs. We request you to accept our promotional emails (B2B Decision-Makers, B2C Decision-Makers, TradeBriefs Premium).
Food/FMCG
Food/FMCG
Food/FMCG
Food/FMCG
Culture of 'bun, tea' made Papparoti come to India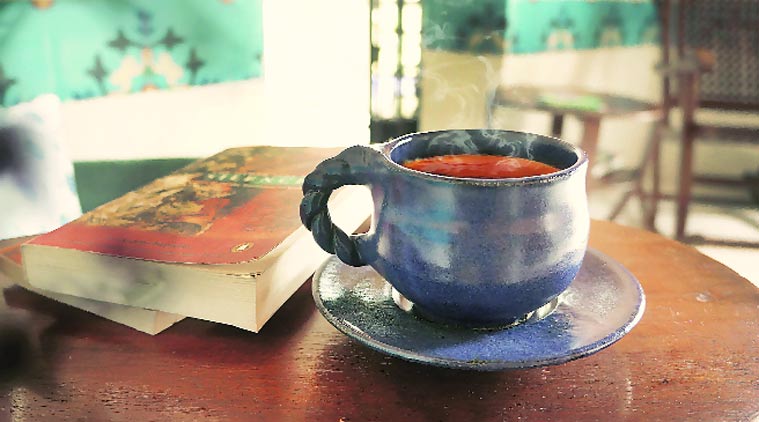 Papparoti is known for their delicious buns, variety of coffee and beverages. Launched first in Malaysia in 2003, the brand has a presence all over the world, with 407 outlets and kiosks across Malaysia, Dubai , Indonesia, UK, Australia,China, Vietnam, Abu Dhabi, Kuwait, Saudi Arabia, UAE, Oman, Bangladesh and now in India.
Food/FMCG
Food/FMCG
Domino's reloaded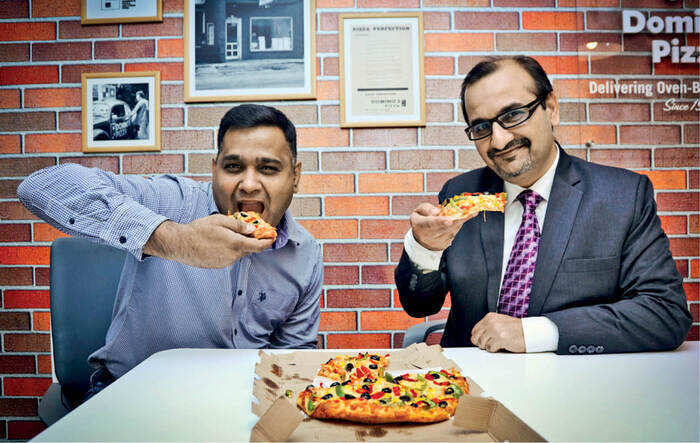 After 20 years of its India debut, the American pizza giant goes for a makeover
Work
Work
How I Learned To Stop Taking Things Personally In Business
Everyone has heard the phrase "It isn't personal...It's strictly business," but few act as if it's so. Entrepreneurship is deeply personal and can negatively impact your relationships. Here's how I learned to stop taking things personally when it comes to business.
Work
Work
Work
How A Name Can Make Or Break Your Business
Discovering that your perfect business name was someone else's perfect name first is frustrating, costs a lot of time and money, and can even end your business. This article outlines a good approach to making your brand choices so you can choose names for your products and services that will last.
Work
Work
5 Fearless Female Founders To Follow In 2018
Get ready for 2018 by following five fearless women who are taking on some of the most urgent issues of the day, including the gender gap in tech, disaster relief in Puerto Rico, and child marriage in the United States.
Work
Here's How To Change Your Industry With A Branded Book
Dandelion Chocolate's new book isn't a commercial for the brand or a marketing tool but rather a how-to guide to making chocolate from scratch in small batches as well as an in-depth look at Dandelion's thoughtful sourcing practices.
Work
Work
Work
Work
Successful Selling Only Begins With The Sale Itself
Most people make the mistake of thinking successful selling is getting the client contract to close in the first place. The reality is: closing the first contract is simply the first of many sales steps to follow. Now, the hard work really begins!
Work
Work
Atos Makes $5 Billion Offer to Buy Gemalto
French IT services firm Atos is making an unsolicited bid to buy smart-card maker Gemalto—part of a wave of deals in the payment space as rivals join forces to cut costs.
Work
Work
Work
Work
Work
Premoney vs Postmoney
When negotiating your next fundraising round, should you talk valuation in premoney terms or postmoney terms? Premoney is the valuation before the investment, employee stock option pool (ESOP) expansion, debt-to-equity conversion and investment. Postmoney is the value of the business after all that.
Work
Work
Meet Your New Boss: An Algorithm
Traditional employers like General Electric are using artificial intelligence and other elements of the work-on-demand business model to manage traditional full-time workforces.
Work
Work
6 red flags of an ICO scam
With exponential growth in public interest, esoteric terminology and a lax regulatory framework, it is no surprise that some ICOs have been used to fund scams..
Work
Work
Meet The Italian Electric Motorcycle CEO Dubbed The Female Elon Musk
"What we are fighting now is what he (Musk) was fighting in 2008," says the CEO of Energica, Livia Cevolini. "Tesla is for sure the one that we have to look at. Because they are working on motors and performance. It's well-rounded. A very high-product and now trying to go for a bigger market."
Life
Life
What makes something go viral? | Dao Nguyen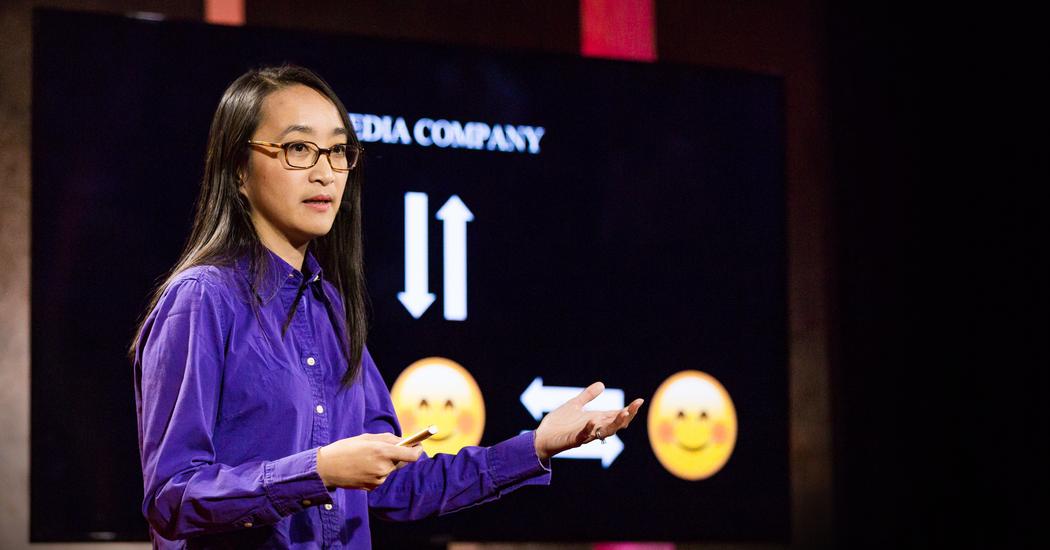 What's the secret to making content people love? Join BuzzFeed's Publisher Dao Nguyen for a glimpse at how her team creates their tempting quizzes, lists and videos -- and learn more about how they've developed a system to understand how people use content to connect and create culture.
Life
Life
The 15 Coolest Places to Go in 2018
What's hovering between charming sleepiness and overdeveloped soullessness? What must we see before it changes forever? Which places will transform us? And where can we get away from it all and finally get to breathe?
Life
Life
Life
Life
Life
Is Cheese Really Good For The Heart Now?
Cheese may be the latest food to be transferred from the 'bad' to the 'good' food list, with a new study hinting that a little cheese is good for the heart. But the operative word is a 'little.'
Life
Life
Life
The Cheapest-To-Fix Used Cars
Here's which cars and crossovers from previous model years cost the least to repair when the "Check Engine" light goes on.
Life
Life
Life
The Formula For Survival In F1
Formula One is renowned for being a playground for billionaires and automotive giants, but a family-owned business has been holding its own in the auto racing series for 40 years.
Life
Life
Life
Life
5 Trends We'll Leave Behind In 2017
Trends are a way to put a stamp on time, and it's often only in hindsight that we can even recognize the trends that shaped us so extensively, even if subliminally. Here's a look at some of the trends of 2017 that are likely to be locked in a time capsule for 2017.
Life
14 Best White And Red Wines To Gift
A bottle of wine can be the perfect gift for any occasion. It's also a dependable last-minute purchase – but that doesn't mean you shouldn't think carefully about your selection.
Life
10 Smart Ways To Make Self-Care A Part Of Every Meal
No matter how fancy or even selfish the term may sound, self-care is crucial for your health. And the best way to incorporate it into your life is to adopt simple self-care habits that you can practice daily. Read on to learn about ten smart eating habits that'll make you healthier and happier.
Life
9 Tips For Creating The Perfect Holiday Giveaway
Contrary to many marketers' fears, a holiday giveaway will not cheapen or devalue your brand. In fact, done right, a giveaway can promote loyalty, boost awareness and show your fans that you truly value them. Here are some tips to create an effective, impactful and positive campaign for your brand.
Life
Make Your Life Better Reading Howard Bloom
America needs more books like Bloom's. It's funny and smart, which is a rare combination in a country where much of the publishing industry looks to bang out 'worthy' beard-pulling tomes that may never fully get read. His work is a refreshing change.
Life
How 2,000 Random Coffees Changed My Company's Culture
Anyone who's worked in a big company knows that, despite best efforts, invisible walls end up going up between teams and departments. It turns out that a few thousands random coffees can be the key to breaking them down.
TradeBriefs Publications are read by over 10,00,000 Industry Executives
About Us
|
Advertise
Privacy Policy
You are receiving this mail because of your subscription with TradeBriefs.
Our mailing address is GF 25/39, West Patel Nagar, New Delhi 110008, India