The Debt Matrix : 68 companies, with a debt of over Rs 5000 crore each, account for two-thirds of total debt of the corporate sector. Debt servicing ability remains a concern.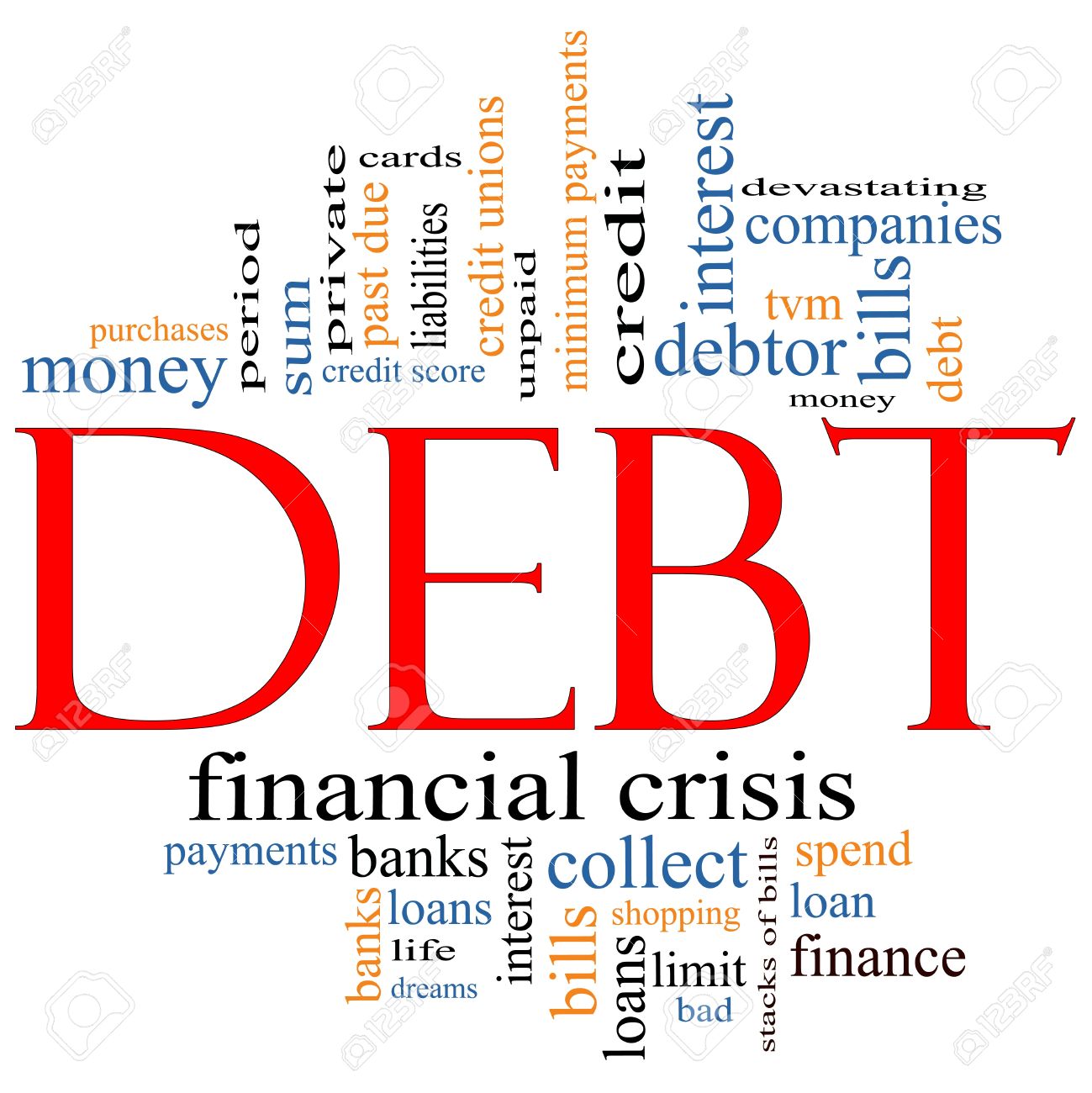 The power industry leads the corporate sector with the highest levels of debt at Rs 361,574 crore, followed by refineries, at Rs 220,716 crore, iron and steel at Rs 211,996 crore, and telecom, at Rs 182,618 crore. Read more
While the issue of non-performing assets (NPA) has, so far, been tracked from the point of view of banks, their real significance can be gauged by the build-up of debt witnessed in specific industries, juxtaposed with their debt servicing ability, as defined by the interest cover ratio.

Also, the distribution of companies by the sizes of their debt is important to figure out whether the overall health of the corporates can be gauged by narrowing them to specific debt sizes. This will provide signals to the regulators on where to focus their attention in terms of monitoring the vulnerability of corporates in terms of servicing this debt. To get an idea of the same, an analysis was done by research and ratings agency CARE Ratings, of a sample of 2,314 companies across industries, excluding banks and finance companies. The results are interesting.

The sample companies had an outstanding debt of Rs 20.02 lakh crore as of March, 2017. The interest cover ratio (ICR), defined as the ratio of profit before depreciation, interest and taxes (PBDIT) to interest payments, has been calculated for FY17 and 9M-FY18 to ascertain whether or not there was any deterioration in this ratio over these time periods. The ICR was more or less stable at 3.90 for 9M- FY18 compared with 3.92 in FY17.

From the overall sample, 1,272 companies, or 44%, which had outstanding debt of Rs 8.75 lakh crore, saw an improvement in the ICR. The balance 1,042 companies, or 56% of companies, witnessed a decline in ICR and had outstanding debt of Rs 11.27 lakh crore.

THE LARGE DEBTORS
Large debtors have been defined as companies with outstanding debt of above Rs 5,000 crore as of March 2017. There were 68 companies in this group with a total outstanding debt of Rs 13.58 lakh crore and accounted for roughly 2/3 of total debt of the corporate sector.

For these large debtors, the ICR came down from 3.22 to 3.08 during this time period. 23 companies with total outstanding debt of Rs 2.82 lakh crore had ICR of less than 1 for 9M-FY18. Of this, Rs 0.72 lakh crore was in steel, Rs 0.67 lakh crore in telecom, Rs 0.38 lakh crore in engineering and Rs 0.24 lakh crore in textiles. These would be the potential companies that would have challenges in meeting their interest commitments on debt on their books.

32 companies witnessed an improvement in ICR in the current year. This accounted for Rs 5.43 lakh crore or around 40% of total debt of this sub-sample. The balance 36 companies which witnessed a decline in ICR had outstanding debt of Rs 8.15 lakh crore. Further, within this sample, 15 companies had ICR of less than 1 with outstanding debt of Rs 2.17 lakh crore. Out of this amount Rs 1.21 lakh crore was accounted for by four companies: two in telecom, one steel and one consumer durables company.

For 9M-FY18, the ICR was higher than 1 for 1,736 companies with debt of Rs 15.23 lakh crore, while it was less than 1 for the balance 578 companies, which had outstanding debt of Rs 4.78 lakh crore or 24% of aggregate debt. In FY17, there were 1,790 companies with ICR of above 1 with outstanding debt of Rs 14.6 lakh crore while the balance 524 companies had ICR of less than 1 with debt of Rs 5.42 lakh crore. Hence, while the number of companies with ICR less than 1 has increased in 9M-FY18, the value of such debt has come down.


DISTRIBUTION OF COMPANIES AND ICR ACCORDING TO DEBT SIZE
| | | | | | |
| --- | --- | --- | --- | --- | --- |
| Level of debt (Rs cr) | Number | Outstanding debt | Share | ICR FY17 | ICR 9MFY18 |
| Above 5,000 | 68 | 1,358,853 | 67.9 | 3.22 | 3.08 |
| 2,500-5,000 | 56 | 189,692 | 9.5 | 2.26 | 1.73 |
| 1,000-2,500 | 128 | 200,303 | 10.0 | 3.33 | 3.60 |
| 500-1,000 | 140 | 100,365 | 5.0 | 3.36 | 3.46 |
| 100-500 | 490 | 114,391 | 5.7 | 8.84 | 10.15 |
| 10-100 | 877 | 36,759 | 1.8 | 14.01 | 15.67 |
| Less than 10 | 555 | 2,067 | 0.1 | 21.59 | 24.15 |
|   | 2,314 | 2,002,430 | 100 | 3.92 | 3.90 |
INDUSTRY-WISE CLASSIFICATION OF DEBT
| | | | | | |
| --- | --- | --- | --- | --- | --- |
| Industry | Number | Outstanding debt (Rs cr) | ICRFY17 | ICR 9MFY18 | Change in ICR |
| Power | 13 | 361,574 | 2.86 | 3.31 | 0.45 |
| Refineries | 6 | 220,716 | 15.28 | 14.49 | -0.79 |
| Iron & Steel | 9 | 211,996 | 1.53 | 1.63 | 0.09 |
| Telecom | 5 | 182,618 | 1.39 | 0.90 | -0.49 |
| Metals (Non-ferrous) | 3 | 78,291 | 5.58 | 4.56 | -1.01 |
| Engineering | 8 | 61,007 | 1.22 | 0.83 | -0.39 |
| Cement & Construction materials | 2 | 31,827 | 1.26 | 3.83 | 2.57 |
| Textiles | 2 | 29,755 | -0.31 | -3.16 | -2.85 |
| Consumer durables | 1 | 20,906 | 0.51 | -0.30 | -0.81 |
| Ports | 1 | 20,207 | 4.47 | 4.74 | 0.27 |
| Auto (Trucks/LCV) | 1 | 19,574 | 1.35 | 2.27 | 0.92 |
| Construction (Real estate) | 2 | 17,423 | 0.89 | 0.27 | -0.62 |
| Pharma | 2 | 16,302 | 2.00 | 1.11 | -0.89 |
| Shipping | 2 | 14,245 | 1.32 | 0.92 | -0.40 |
| Trading | 2 | 13,399 | 0.76 | 0.62 | -0.14 |
| Airlines | 1 | 9,097 | 2.52 | 2.19 | -0.33 |
| Oil exploration | 1 | 8,948 | 9.16 | 12.37 | 3.21 |
| Sugar | 1 | 7,007 | 1.27 | 0.79 | -0.48 |
| IT | 1 | 6,310 | 30.93 | 36.68 | 5.76 |
| Auto ancillary | 1 | 6,285 | -0.22 | -0.68 | -0.47 |
| Diversified | 1 | 5,668 | 1.77 | 3.00 | 1.23 |
| Diamond & Jewellery | 1 | 5,435 | 2.39 | 2.18 | -0.21 |
| Retail | 1 | 5,201 | 2.33 | 2.30 | -0.04 |
| Industrial gases and fuels | 1 | 5,063 | 15.20 | 27.50 | 12.30 |
| All companies | 68 | 1,358,853 | 3.22 | 3.08 | -0.14 |
Source: CARE Research
- TradeBriefs Bureau -