Niranjan Hiranandani : "I don't want to get into this space if I am not big enough. We are going to be a big player"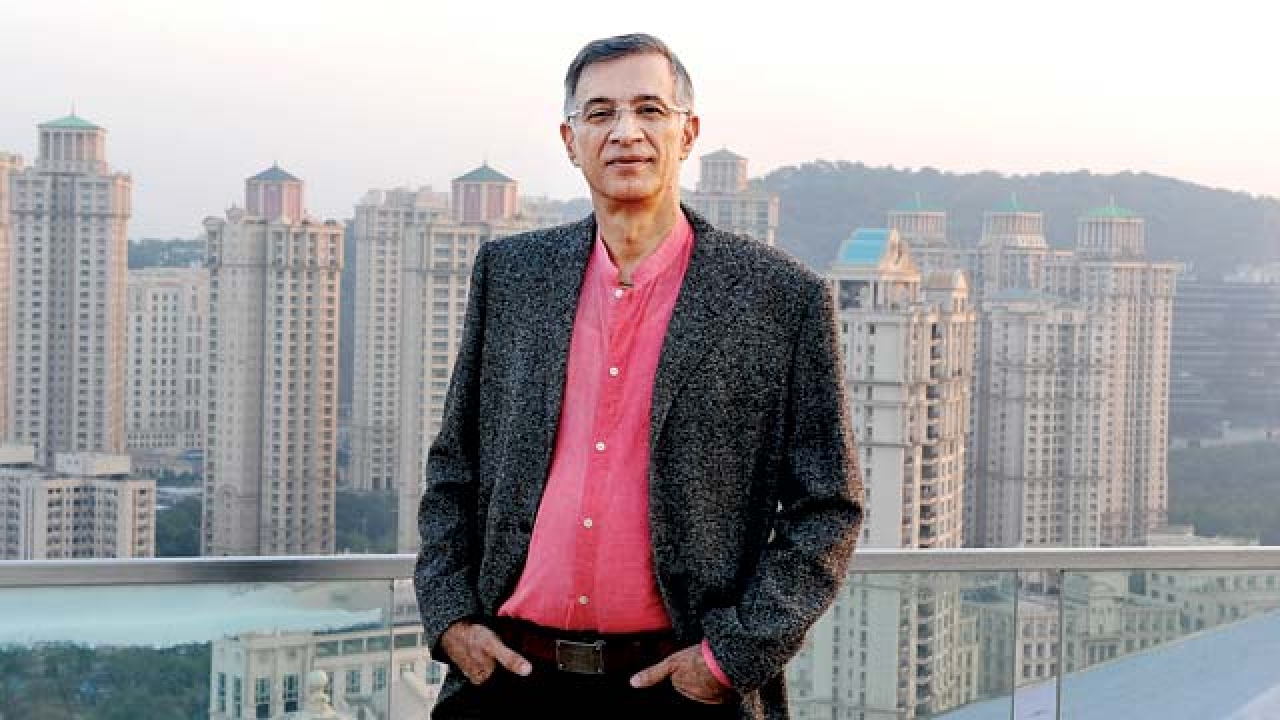 Real estate developer Hiranandani Group, is planning a foray into warehousing and logistics with an investment of Rs 3,000 crore over a 400-acre area, spread across Pune, Chennai and Nashik. Niranjan Hiranandani, co-founder and MD, Hiranandani Group, shares his plans with Tradebriefs on the new initiative. Excerpts
What is the reason you've decided to enter the warehousing and logistics industry?
The Goods and Services Tax (GST) has been the launching pad for warehousing and logistics. Until now, everyone wanted to either be within or outside the Octroi limits because of taxation issues. Everything outside Mumbai region was a good place to be, so it was consolidated there. In Pune, it was outside Pune and so on for other cities. Now, since GST has come, the whole calculation has changed because GST has subsumed all other taxes and one can set up warehousing facilities now based purely on business decisions and not just for tax benefits. One doesn't have to be located only outside cities but one can choose to be in strategic locations that are closer to ports, cities or manufacturing locations.

Everything in logistics will change in the next few years. The old centres may not remain. New centres will definitely come up. Whether they will be in the old locations or in new ones, only time will tell. We think this is an opportunity because until now, the buildings were not really up to the mark. If you look at Bhiwandi which is one such warehousing hub, it is really shoddy. This is not logistics. Worldwide, logistics has changed. For instance, if you order a product on a website, you will get the product the next morning, if not the same night. Similarly, logistics will change for every activity, whether it is paper coming to your factory or just-in-time production at an automobile unit, everything will be different. Logistics worldwide has changed into such a scenario.

Can you illustrate with an example?
Well, you will see a lot of ancillary units coming up closer to the places of work. Let us say, for instance, I am an auto parts supplier of gearboxes, to auto factories. So, I will make a small unit each in Pune, Chennai and Haryana because these are the three centres where I will supply my products. These smaller units will start coming up where they will also do assembly types of jobs for various manufacturers, put it together as a brand and send it out. These could be regular sheds that are pre-built structures which one can take for five-ten years, close it down and move to a new location if and when required. My sense is this space is going to grow. As a developer, we are one of the first to identify that we want to go into this in a big way. We are starting with 250 acres in Pune, 100 acres in Nashik and planning also to start in Chennai with 77 acres earmarked for the purpose. This is very big for any developer to commit. We have the land and before the end of this year, we will launch. We are committing Rs 3,000 crore to set up these facilities.

Can you provide more details on the facilities?
Well, we know this business is expanding and I think it will double in the next year. For us, in our facilities, even if you take half the floor space index (FSI), in Pune alone, it would be about 10 million square feet. That's a lot of space. I expect we will launch the three facilities this year but it may just fall into the earlier part of next year also. Definitely, two out of three will be this year. We are certain that Pune will start first.

What will be the model you will follow? Are you talking to any investors?
Predominantly, this will be leased, but we are open to sell also. We are talking to people. We have talked to lots of people. Of course, we will create a platform for it which will ultimately hold all the projects together. On the platform level, yes, we have spoken to potential investors, but we are not looking for equity participation in the land. This is wholly owned by us. With regard to operations, since we are not experts in movement of goods but in development, we could either lease out space or we could tie up with a logistics firm and operate it jointly.

What about cargo? Will you focus on EXIM or domestic cargo?
We will remain agnostic. We can pick up Amazon, Flipkart, any manufacturing unit, or anybody who wants to do supplies, imports, consolidation, etc. It is a very service-oriented business, rather than just building buildings, and that will be the challenge.

For the investment you are making, what are your funding requirements?
If land is debt-free, working capital is never a challenge. You can put in working capital, and if it doesn't get sold now, it will get sold next year. However, if you leverage land, then there is a danger because you have to start making payments and you don't know when you will be able to build or sell. We don't have that problem at all, neither in the parent company nor in the separate companies at the three locations we are talking about.

What are the rental yields in warehousing?
Rental yields are very low but this will increase as you increase the service selling. Unless you put a service element with the warehousing, you will not get good rates. It is only when you combine this with full logistics, it will help add value.

Will the facilities be only warehousing or are you going to develop something else also?
Good question. We are looking at industry, logistics and warehousing as well as residential, which only happens in China. China does it as a policy throughout their country. Now, we think we need to do this as well in India. The people who are now coming to work in factories in the areas that we are building, come from two hours away, which is ridiculous. We want to create that type of accommodation for these people so they can work as well as live closer to their workplaces. I have another idea, which I do not know if we will implement or not. However, one of the ideas is with respect to the truck drivers. A driver who has come from Uttar Pradesh to Maharashtra, has brought the vehicle there. He should get a place to park and service his truck. While a small repair shop provides a professional service for the truck for long-haul journeys, we would like to have a facility where the driver can also get food for himself, a good night's sleep, and rest comfortably. We could have a dispensary, and a small shopping area too, catering to his specific needs. We have ideas like these but we may not start with all of them.

This has never been conceived before and no real estate developer, certainly, has thought of this. Imagine, today, the plight of the drivers, who are driving on inter-state roads for over eight hours at a stretch. Once they reach the warehouse, currently, they have to go another two hours to the town to find a place to sleep, or they sleep inside or under their trucks. This doesn't make sense. A person like this would just need an ordinary bunk or a bed, and not a fancy air-conditioned room. This facility should be available for him.

Then, for the employees who are working in industrial or manufacturing plants, we will have apartments so that they will be able to stay there as well. We are thinking of this as an actual service to the industry and all stakeholders, not just as a physical warehouse. Just like our townships, where we have built the entire social infrastructure for families living there, similarly, the logistics and industrial space would be holistic to that industry and their activities. When you have 250 acres, we can dream of all these things. The question is do I want to be big. Yes, I want to get into this space. I don't want to get into this space if I am not big enough, otherwise I wouldn't do it.
- TradeBriefs Bureau -