JSW Energy to bid for 4 mln tonne coal linkage in next round of coal auctions - To start coal blending up to 50% of requirement at Ratnagiri and Vijaynagar plants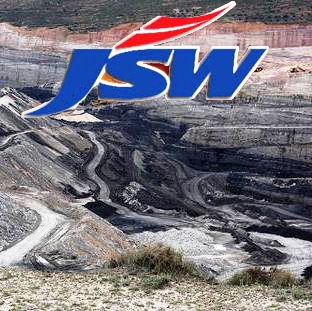 JSW Energy, the Sajjan Jindal led company, is planning to bid for coal linkages to start coal blending at its two thermal power plants – Ratnagiri and Vijaynagar – to reduce the impact of higher coal imports.

JSW needs around 4 million tonne per annum (mtpa) of coal to blend for its over 2000 MW power plants which at full capacity consumes around 6.3 mtpa of coal. The company is expecting to increase the blending of coal initially to 50% and then gradually increase it to 70% of the total requirement.

The government has been nudging companies to bring down their coal imports to reduce the impact of custom duties and surcharges to save on import costs. Read more:
Prashant Jain, joint managing director and CEO of JSW Energy said, "The government is likely to announce the coal auction by the end of this month or next month. We want to participate in the auctions to secure linkages for our two imported coal based plants. Blending domestic coal will make our power more competitive and help increase our plant load factors."

Sharad Mahendra, executive vice president of energy business at JSW Energy said, "The government is in process of identifying mines based on regional requirements. If the requirement is more on the west coast of India, then majority of linkages would come from the Western coal fields, instead of some other coal mines far away from the place of generation. We hope the auctions will start either at the end of this month or by next month."

"As per our estimates, the replacement of imported coal with domestic coal will save us 10-12% on total fuel cost," Mahendra said.

In Q3 FY18 JSW Energy's fuel cost rose by 18% to Rs 1,171.12 crore as coal prices rose more than 50% in the last six months. However, the company's cost of power purchased during the quarter fell to Rs 20.22 crore from Rs 31.22 crore a year ago.

Besides, the two power plants have been running at a lower capacity for the last several quarters for the want of power purchase agreements. The Plant Load Factor, an indicator of total generation vis-a-vis total set-up plant capacity, on consolidated basis for the quarter dropped to 58% compared with 56% a year ago.

For Vijaynagar plant in Karnataka the PLF fell to 51% from 56% a year ago. The company is looking for short to long term PPA with the Karnataka Government to increase capacity utilisation. The Ratnagiri plant in Mahrashtra operated at 78% as against 65% a year ago. Barmer, the lignite coal based plant in Rajasthan saw its PLF fall to 82% from 85% a year ago, and the hydro power plant in Himachal Pradesh achieved a PLF of 24%, same as last year.

Total generation increased by 6.45% on year to 4,944 million units. The merchant sales during the quarter were buoyant at 1,155 million units as against 699 million units in the same quarter last year.

The company at present sells around 69% of it's capacity on the basis of long term power purchase agreements, while the remainder capacity is used for captive purpose. "We want to take this long term PPAs to 74% by the end of March 2018. This would also give us clarity in terms of increasing our generation that grew only 6% in the third quarter," Jain said.

The company is strong on the finance side as well with cash and cash equivalents of Rs 700 crore and a net debt of Rs 11,869 crore and debt to equity of 1.04 times.
- TradeBriefs Bureau -