Nagpur implements 24*7 water supply for all : That the PPP model is working in a municipal water project, is itself remarkable.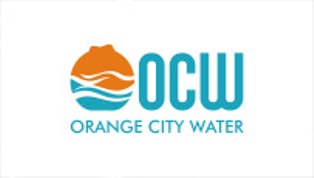 It is an interestingly new project for more than one reason. The Orange City Water (OCW) Project in Nagpur is the first in India that started out to provide 24×7 pressurized water supply to all town residents, regardless of their socio-economic profile. It is also the first public-private-partnership (PPP) project of its kind in the country. Read more:
For Nagpur, that has 40 per cent of its population living in slums, this is, no doubt, of great importance. The government is funding 70% of the costs (under the earlier Jawaharlal Nehru Urban Renewal Mission, now rechristened AMRUT). The private operators have shouldered the rest of the costs and are expected to recover this over the concession period of 25 years. The private companies that bid and won the international tender floated by the Nagpur Municipal Corporation were Nagpur-based Vishvaraj Infrastructure Limited (VIL) and French company Veolia.

Formerly known as Vivendi Environment, the French transnational firm Veolia has been active in water, waste solutions and energy services businesses. Founded in 1853, it is present in around fifty countries and forayed into India at the turn of the last century. The company became involved in water projects when in 2003, the World Bank decided to sponsor a pilot project in Karnataka to demonstrate that in India, as anywhere else in the world, it was possible to introduce 24*7 water supply without additional constraints on demand. They introduced a tender for five demo zones in the state: two in Hubli-Dharwar, two in Belgaum and one in Gulbarga. Each zone comprised of 10% of the population of the cities. The goal was to get private contractors and operators to re-validate the existing network and to demonstrate that 24*7 water supply was possible. Veolia won the tender and successfully operated this project called Karnataka Urban Water Sector Improvement Project (KUWASIP) for eight years, demonstrating it was possible to provide 24X7 supply.

Nagpur civic authorities who were aware of what Veolia was doing in Karnataka, planned the same for their own city and went in for a pilot project initially with 15,000 connections of the same type as in Karnataka. In 2007, based on the success of the demo zone, the municipal commissioner of Nagpur at that time suggested that Veolia do it for the whole city. The project was supported by politicians, the municipal commissioner and had the support of the municipal engineers. Subsequently, Veolia and Vishvaraj both won the international tender and the project started in March 2012. It was for the first time in India that a city was intending to provide 24*7 water to its entire population. This included integrating even slum dwellers as consumers. However, there is no distinction in terms of services being rendered to slum dwellers and other consumers.

Of the existing 640 km of water pipeline network, over 500 km has been replaced so far. Arun Lakhani, CMD of VIL says the project is progressing well. He said, "We were waiting for the government's grant of Rs 200 crore which was a little delayed. The work sped up once the funds came through."

Shashikant Hastak, former superintending engineer (Public Works), Nagpur Municipal Corporation, said "We rehabilitated around 40% of the entire system. Once fully completed, this will ensure water supply at committed standards for the next 25 years."

That the PPP model is working in a municipal water project, is itself remarkable. What helped the project was "willingness from both the political and the administrative sides," says Hastak. Offering advice on such urban projects, he adds, "We feel that the urban local body (ULB) should adopt the role of a regulator and not the service provider, since it is hamstrung by a lot of limitations. There is no professional manpower available. People keep getting transferred and there are no real incentives. It is better that essential services are managed by experts and professionals."

Nonetheless, is the project a viable one? 'In Nagpur,' he told Tradebriefs, "we disconnected the fees and the tariff. Hence, what the customer is paying is not connected to our fees. There is a cross-subsidisation and there is a telescopic tariff. The minimum lifeline support of 150 litres is given at a minimum highly subsidised rate. However, more usage of water, like in electricity, goes up. Cross-subsidisation is also supported with high tariffs by commercial and industrial users. I think that telescopic tariff plus metering is the key to get the issue sorted out.

Amazingly, the project has already seen seven municipal commissioners since the start of the project with each of them equally keen to push the project. The private partners ensured a professional management of the network with Veolia introducing modern techniques for repair work that use diverse waterproofing materials. Veolia also employed the technology used in Europe for house service connections. Needless to say, the OCW project has seen non-revenue water supply come down from 51% to 32% in Nagpur. In what is good news for public health, the city has also seen a drastic fall in the number of complaints against polluted water supply in the last five years.

That the project might be setting a template is clear from the interest it has evoked from other cities and towns in India. Commissioners from towns in Rajasthan and Telangana have visited Nagpur of late to have a closer look at the project. A village in Jaipur is in the process of implementing a 24×7 water supply project under the Swiss Challenge model and there are proposals for PPP water supply projects in Ahmedabad and Indore as well. "A large market is opening up. A lot of these projects will slowly achieve the desired goal of 24×7 water supply," says Lakhani of VIL, which is also beginning work on water projects under the management contract model in Pimpri-Chinchwad in Maharashtra. "The situation is much better today than it was a few years ago, with a clear emphasis on water and sanitation under AMRUT and Smart City programmes," he says.


Project Infographics
Project: 24*7 Water supply scheme, Nagpur also called the OCW project
Period: The project started in 2012
Executing Company: Orange City Water Ltd, a 50:50 joint venture special purpose vehicle (SPV) incorporated by Vishvaraj Environment Pvt Ltd and Veolia Water of France.
Project model: Public Private Partnership (PPP) to be operative for 25 years of operations and maintenance (O&M).
Salient features: Management of the entire water cycle from production, treatment (675 MLD), transport (2,100 km of network), storage and delivery to the last point of usage - the customer´s tap. The project involved replacement of more than 325,000 house service connections, rehabilitation of treatment facilities, service reservoirs and pipelines.
Technology/techniques used: SCADA (Supervisory Control & Data Acquisition) for water treatment plant as well as the reservoirs; GIS for mapping the assets of the water distribution network; GPS trackers for effective tanker management, etc.
- TradeBriefs Bureau -